ABOUT US
The HS2 Amersham Action Group is a voluntary group, made up of a committee and wider group of supporters.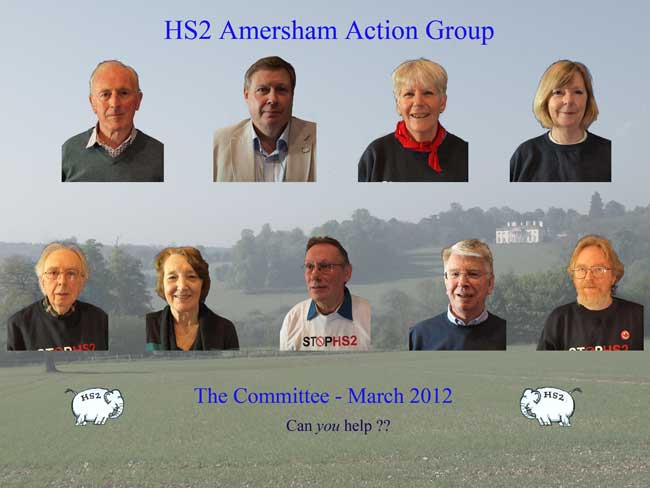 What We Do
We work locally to raise awareness of HS2. We stage exhibitions and information days to ensure that local people have an understanding of the national issues surrounding HS2 and of the devastating local impact of the scheme.
Crucially, our small committee works tirelessly to raise money locally for vital national initiatives. In conjunction with other partners, we help to fund the national campaign manager and spokesman, vital media / PR activity, a presence at Party Conferences and other key areas of the campaign. Our fund raising activities include our urgent Fighting Fund Appeal, the 200 Club and a variety of most enjoyable social events.
Our national partners include:
Action Groups Against High Speed Two (AGAHST) – this is the federation of all local Action Groups along the line.
HS2 Action Alliance (HS2AA) – is the not for profit organisation that works at a national level, and with the Action Groups, to challenge the chase for HS2 through academic and factual research and related activities.
Stop HS2– is the voluntary organisations that campaigns to Stop HS2 at a national level. It is made up of members of the Action Groups.