23-Sep-2020
Amersham VS Consultation
Align have launched a consultation about the design of the Amersham Vent Shaft - deadline 27th September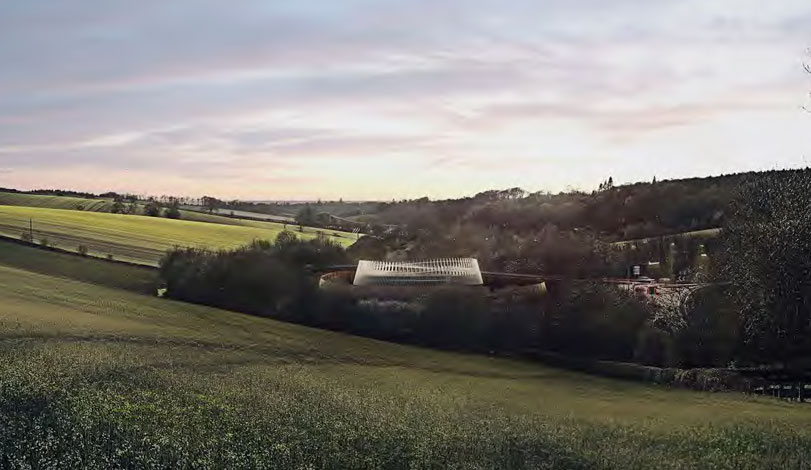 Fortunately, this has been designed to blend unobtrusively into the surrounding countryside, as can be seen above.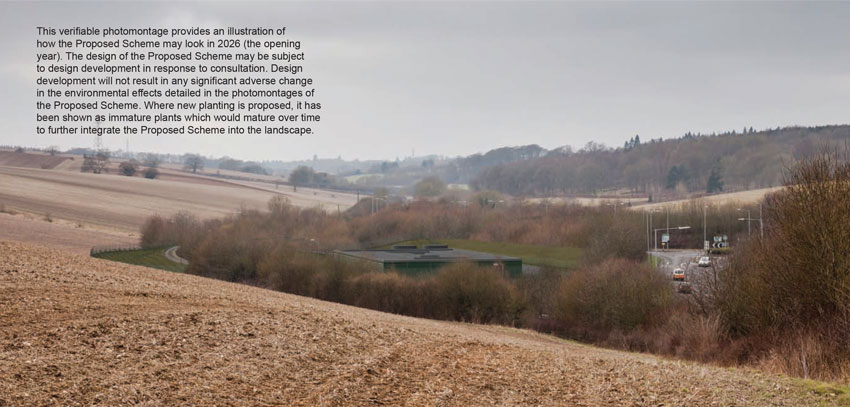 The design proposed in the Environmental Statement may have looked bloody awful - but was not decorated with uplighters; where did they come from ? It may be thought that this design development is a 'significant adverse change' from the ES design, in which case, it might be open to challenge on that count.
Details of the consultation can be found here. After studying the event boards, and reading our comments on them, you can complete a survey, ranking these options in order of priority - we have indicated which we consider important, and which are just a distraction. It is worth first considering if anything you think is important has been missed out. If so, these items can be added in the comments box, on each survey page.