3-May-2022
Campaign Update
Some dramatic drone footage of Leather Lane was taken recently and these photographs so easily identify the importance of our campaign and preserving the Leather Lane oaks.
The picture shows the entire length of Leather Lane, from Potter Row to the A413. As you can see the wildlife/bat corridor is absolutely vital, as it provides the only connectivity and essential habitat from East to West for 7km of the destructive HS2 route. EKFB need to mitigate for the fragmentation caused last summer (shown in red dashed circles) where we have seen a huge decline in the number of bats crossing.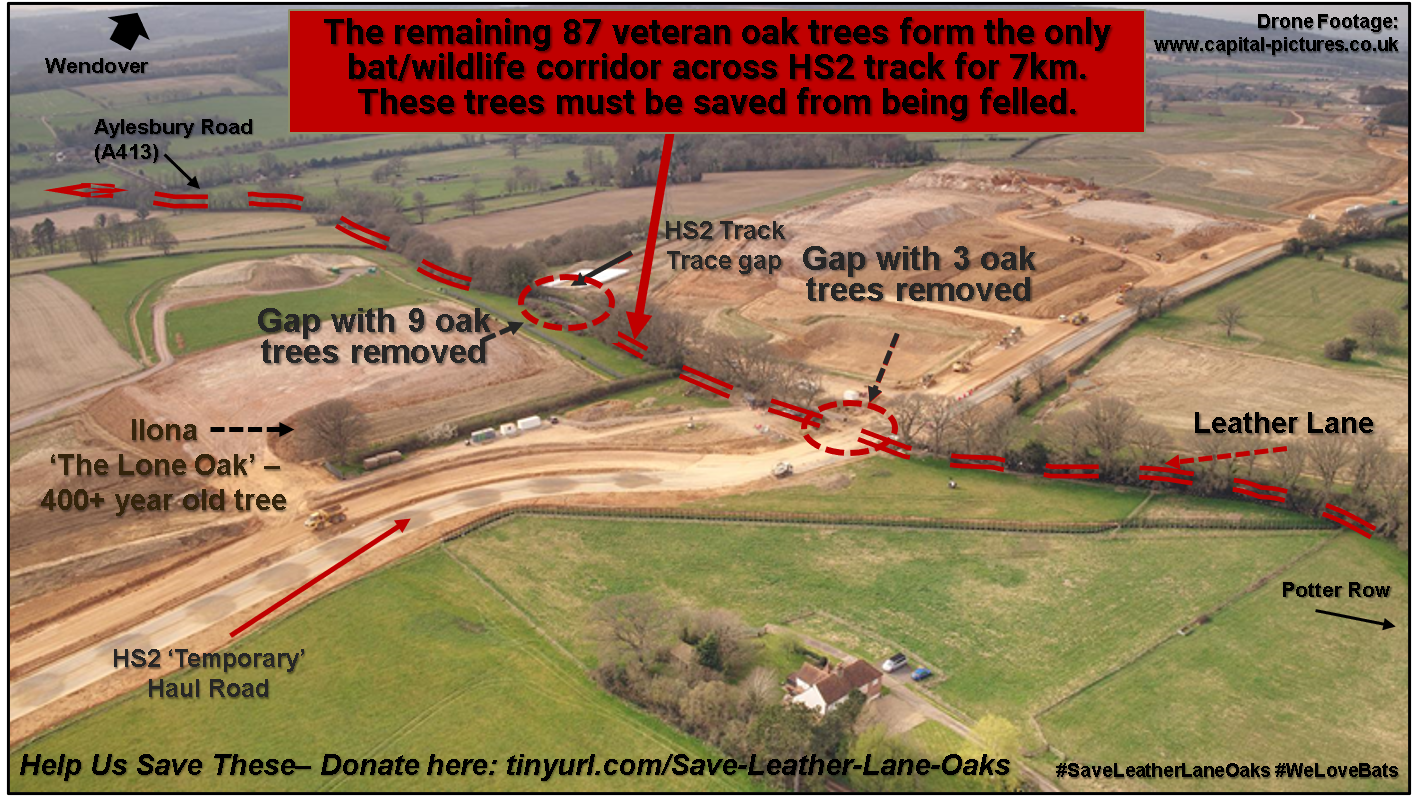 The HS2 Track Trace gap has been measured at 90m for the 9 trees felled. If their design goes ahead, based on these calculations, a further 20 or more trees will be felled, resulting in a gap of some 200m.
We have been engaging with local residents, interest groups, parish and county councillors over the past year. As a result of our efforts, there was a unanimous vote at the Great Missenden Parish Council meeting on 11th April for our design, which not only works out cheaper, but as proved by experts reports the ecology argument is too strong to dismiss.
We are still engaging with Bucks Council, including their planning officer who will be assessing the application for Leather Lane. Our Ecological argument is very strong and supported by in-depth ecological surveys and reports from the UK top bat experts. We also have a top engineer with 50 year's experience. EKFB cannot match this.
Your donations have been crucial to our campaign. Without them, we would not have been able to pay our engineer and ecologists, so thank you!