11-Jun-2020
Destruction at
Bottom House Farm Lane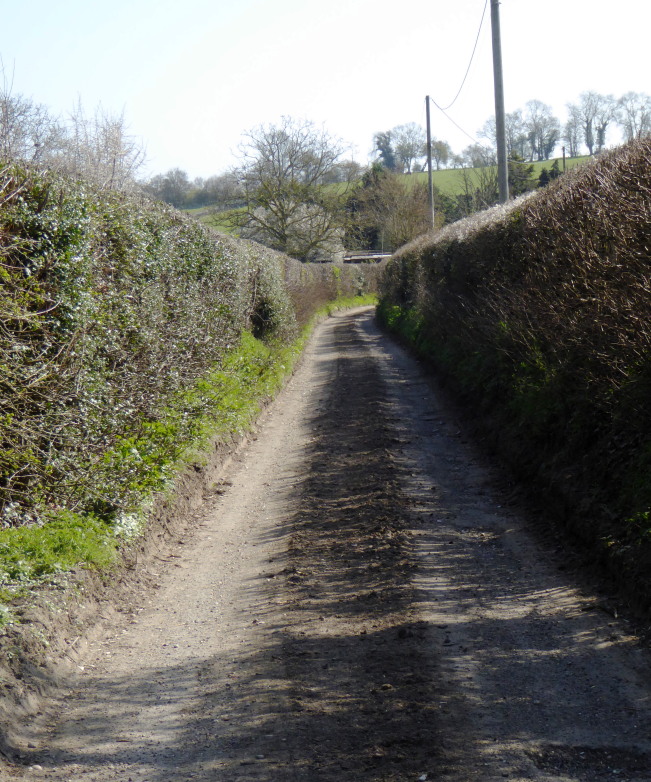 Threatened Hedges
beside the Lane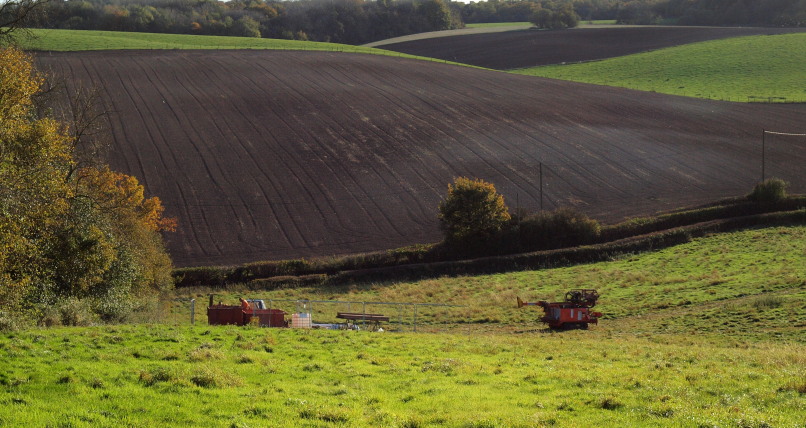 GI at Chalfont St Giles Vent Shaft; Bottom House Farm Lane beyond - see News
History
In the Environmental Statement, some while ago, HS2 proposed Permanent widening of Bottom House Farm Lane generally along the south side, to achieve a 4 m wide road; including the provision of passing bays to allow for permanent access to the vent shaft compound. Improvement works will be carried out to the junction of Bottom House Farm Lane with the A413 Amersham Road; Strips of planting on both sides of the widened Bottom House Farm Lane to replace the existing hedgerows along the road where required
HS2 Amersham Action Group Response noted that

6 .34: Bottom House Farm Lane is evidently totally unsuitable as an access road, being far too narrow, so HS2 Ltd proposes building a new road over it. This is gratuitously destructive.
6 .35: The existing access road with substantial hedges and in part sunken, constitutes an obstacle to the construction of an adequate site access road, rather than an aid. The close proximity to farm buildings and the riding school make it unsuitable for subsequent use as an emergency access road.
6 .36: HS2 Ltd must find an alternative access route.

(Such an alternative exists - two substantial concrete bridges cross the River Misbourne behind the London Road Waste Disposal site)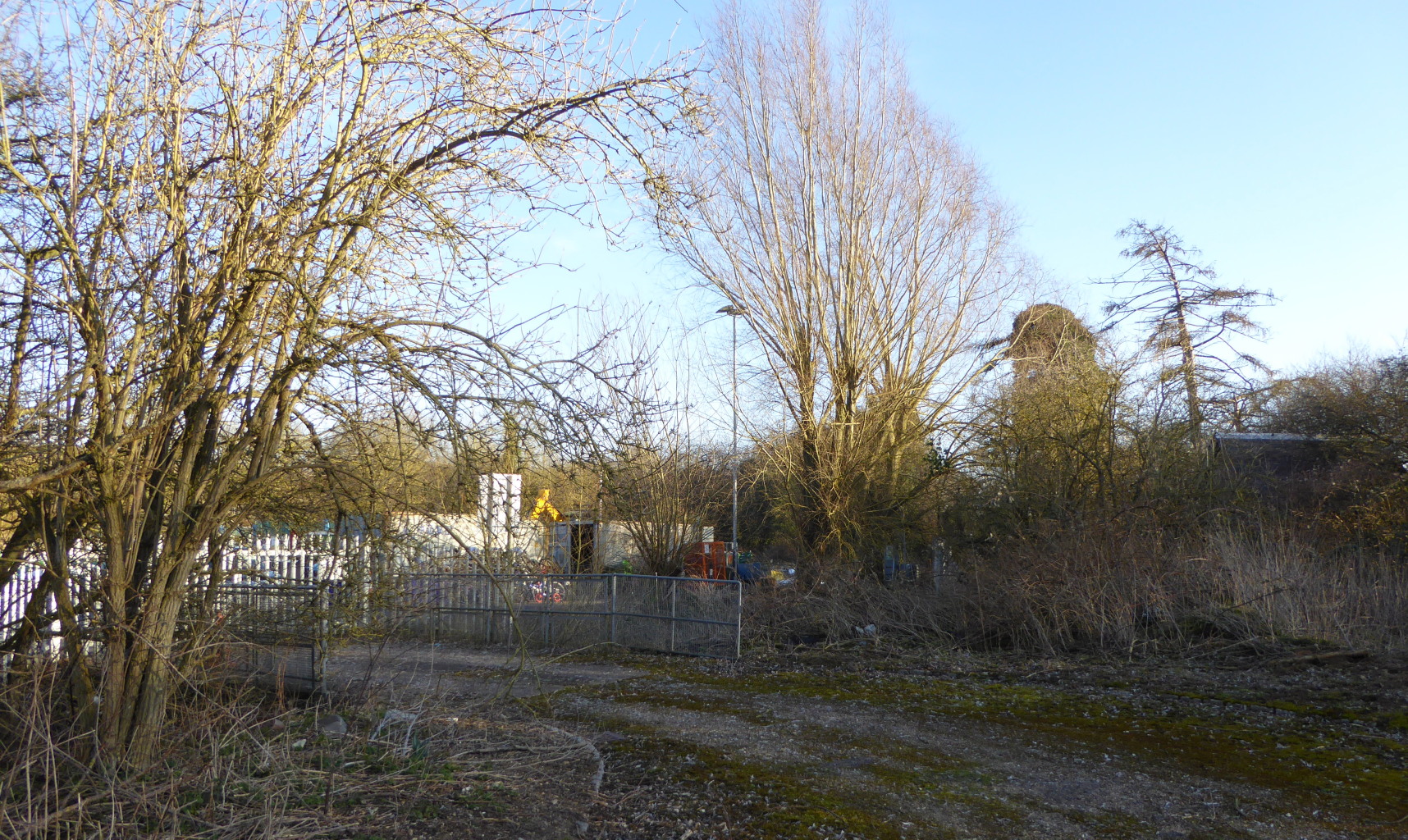 Bridge at London Road site
For a while, before receiving notice to proceed, the contractors (Fusion) maintained (a pretence ?) that the hedges could be moved by a metre or so, to allow the road to be widened. That was soon abandoned, and last week the hedges were destroyed, without notifying the various organisations who were campaigning to retain them.
This is a familiar pattern of behaviour on the part of HS2 - destroy as much as possible, as quickly as possible, to prevent any discussion about possible alternatives, and in the hope that the opposition will give up -no chance.
Hedgerow Destruction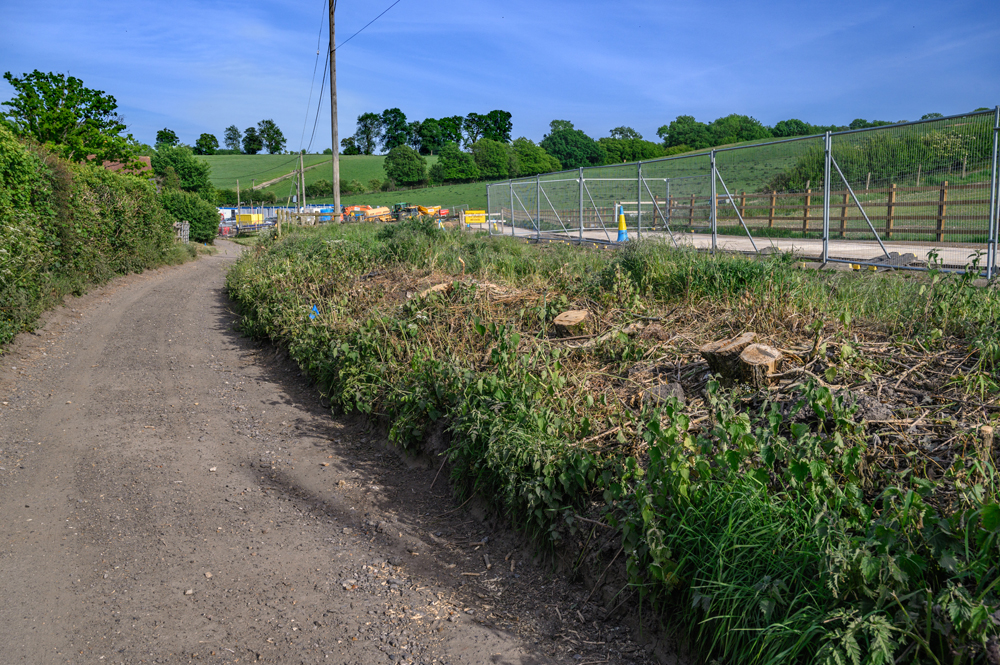 Remains of the hedgerow (Image - Keith Hoffmeister)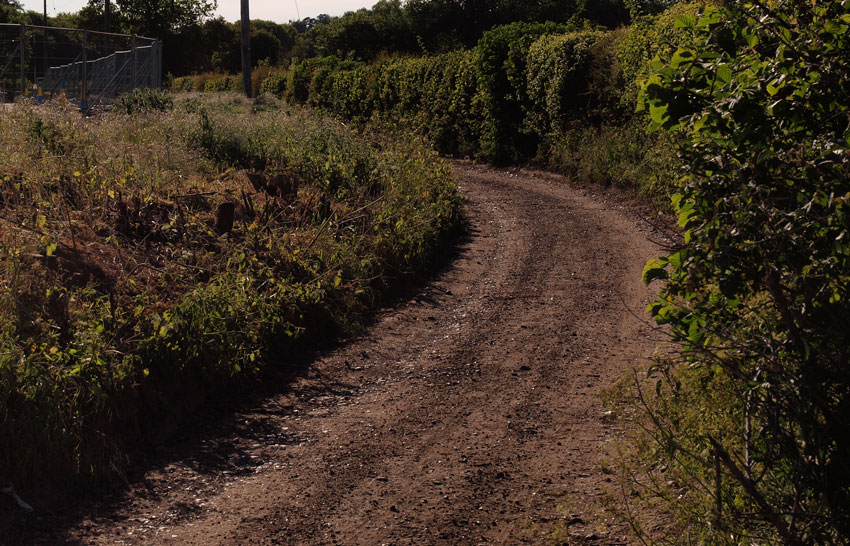 The left hand hedge was a good match for the remaining right hamd one
(Remaining Images - Chartridge Photographic)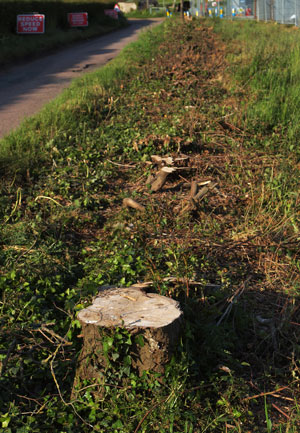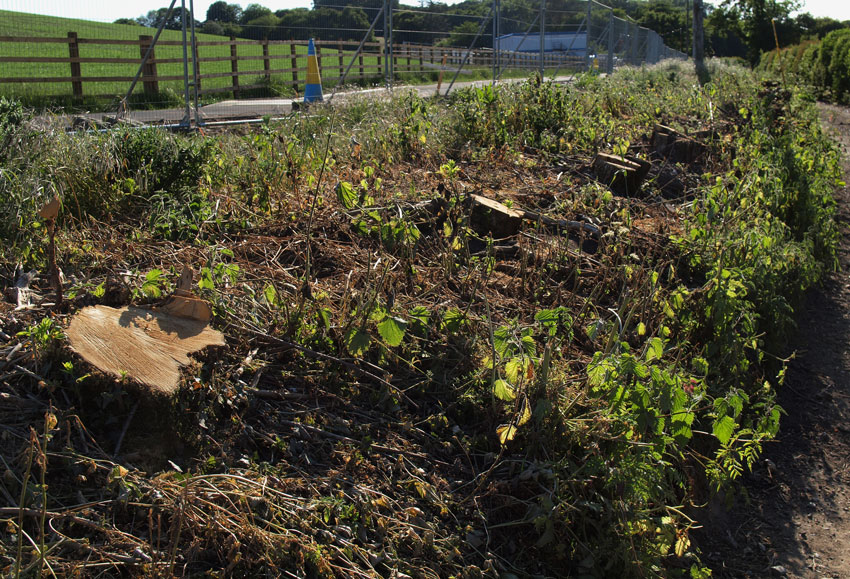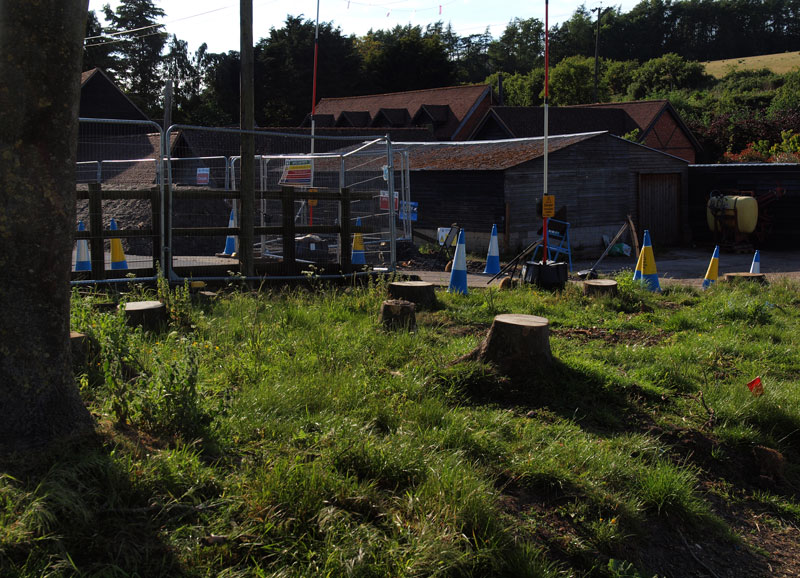 Why stop at hedges - a few trees won't be missed
The High Speed Rail  Act 2017, which underwent several years of parliamentary scrutiny, gives HS2 Ltd the authority to remove hedgerows for the construction of Phase One of HS2. Therefore no licences were required for the removal of part of the hedgerows in Chalfont St Giles.
Balance
Here, in the interest of balance, is a reply by HS2 Ltd
Good to know that the trains will be silent, with no visible power supply or security fencing.
There are no green bridges in the Chilterns AONB. Pass the sick bag ...