3-Apr-2020
Joe Rukin to step back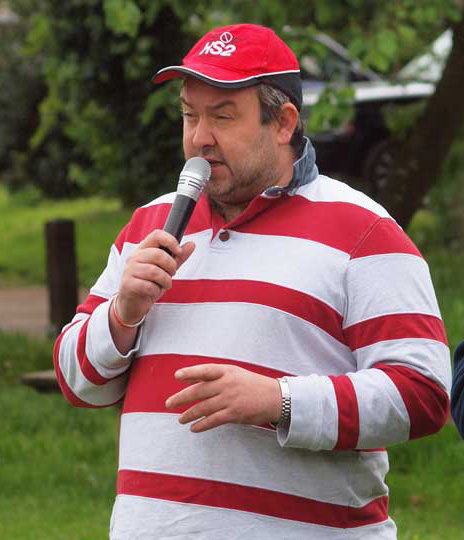 Denham event, May 2014
"It is time to admit that this is the end of the line for me, and I am officially stepping back from the campaign...
it's not like the old days when there were all those community meetings up and down the country, actions and events in parliament to be organised, the endless press work, the constant flows of queries and questions that never did all get answered, the annual trudge to party conferences and over a thousand articles written for the website, you know all of the stuff that equated to living, eating and breathing Stop HS2."
Joe has been the face of Stop HS2 for so long, its difficult to imagine the organisation without him - but it will continue. Likewise the network of action groups along the line, which Joe did so much to encourage & promote. And as this is not an obituary, we wish Joe all the best in whatever he turns his hand to next.
Things have certainly changed since the Oakervee Whitewash; the old guard campaigners now find local councillors taking an interest in their activities, and seeking advice on mitigation - better late than never. Meanwhile, new protest camps are springing up to take direct action against the project, and clashing violently with the National Eviction Team.
The roots of this bad feeling date back to the original 'Community Forum' exercises, where the suggestions of residents were studiously ignored, and then the Hybrid Bill select committee, where they were rubbished by an expensive Queens Counsel. Consequently, the contractors are obliged to implement the environmentally destructive scheme now taking shape. If rational discussion could be shown to produce meaningful improvements it would be easier to condemn violent protest, but at present, direct action seems more likely to produce results.
Thanks for the Elephant !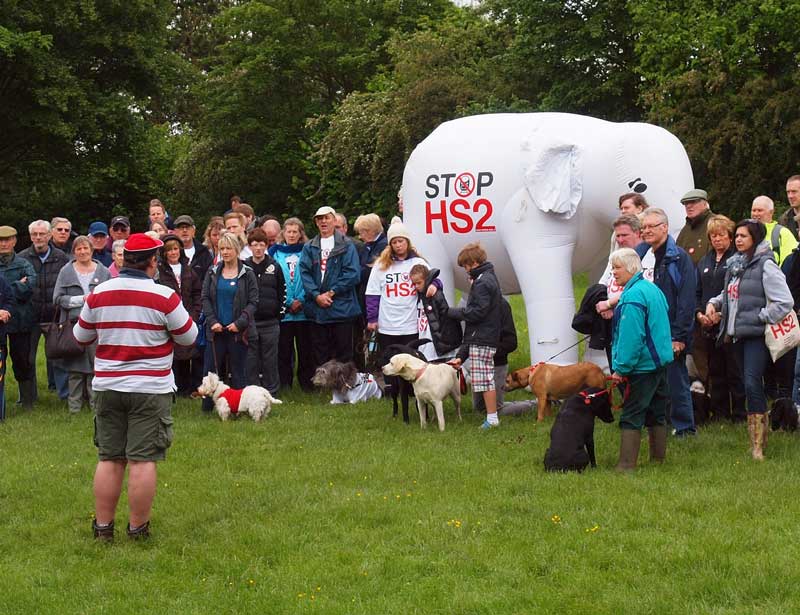 Jim Conboy
HS2 Amersham Action Group