21-Feb-2022
South Heath Cutting -
Schedule 17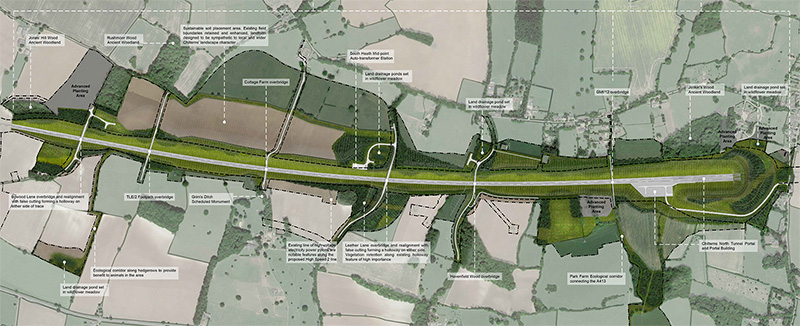 Works Masterplan ( full size )
Submission for works between the Tunnel Portal to (just before) Leather Lane.
Leather Lane
The ommission of the Leather Lane overbridge leaves open the possibility of constructing the new overbridge on the North side, as advocated by save our Lanes.
" Area within cloud subject to further design development and will be subject to a separate Schedule 17 application" - see Retained/Removed vegetation sheet.
General Description
Plans